Alexa top 1 million sites data analysis

Which continents, countries belong Alexa's top 1 million sites in the world?
Have you ever wondered which countries, continents belong top 1 million sites in the world?
I analyzed Alexa's top 1 million sites to answer that question.
The data source file can be downloaded from here: http://s3.amazonaws.com/alexa-static/top-1m.csv.zip

I was able to identify 947 503 IPs of 1 million hosts in the data set on which the additional collected information such as  countries, continents, latitudes and longitudes etc of the web hosting locations are founded.
Below you can find some graphs from that analysis.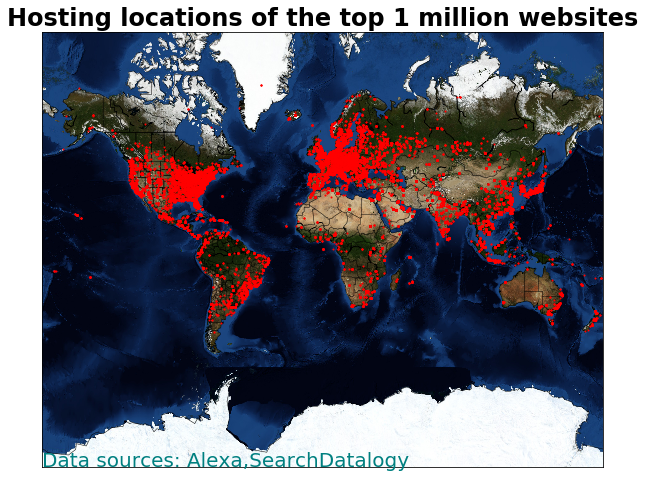 The red points on the  world map show the latitudes and longitudes of the websites hosting locations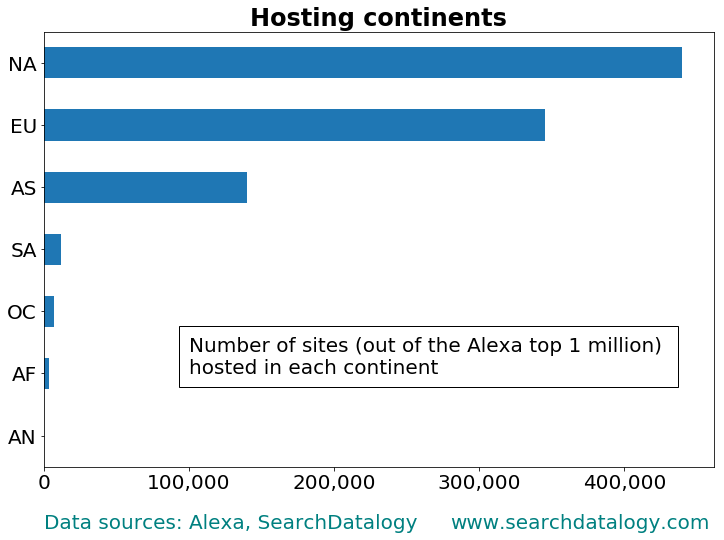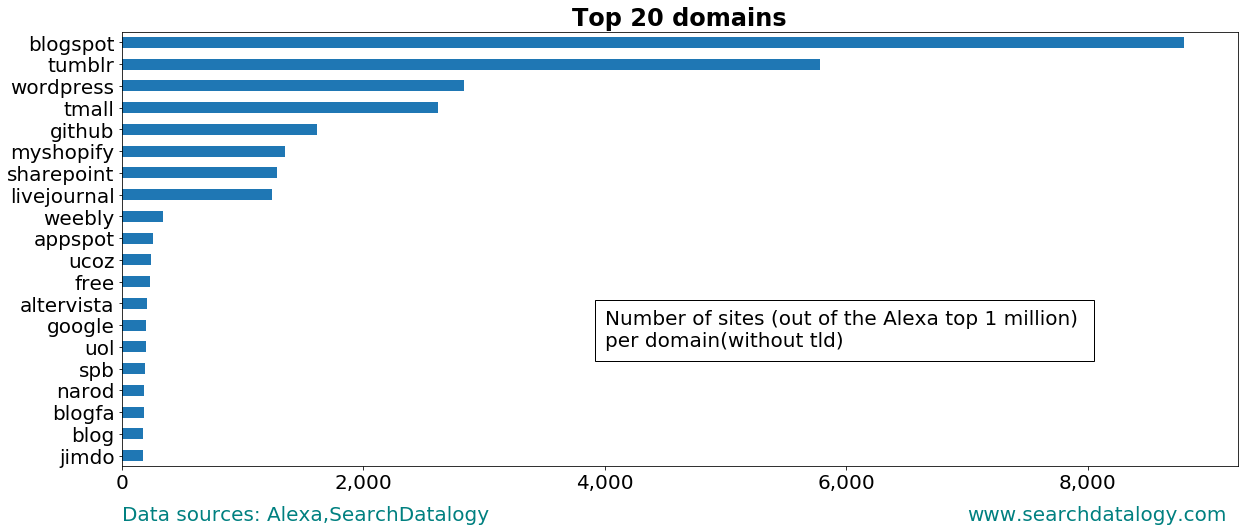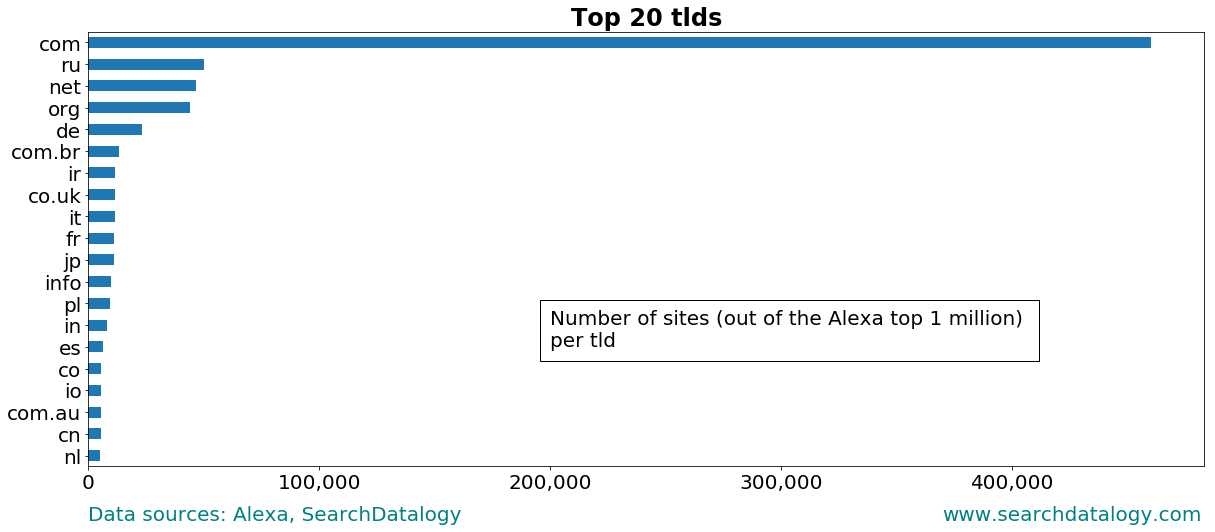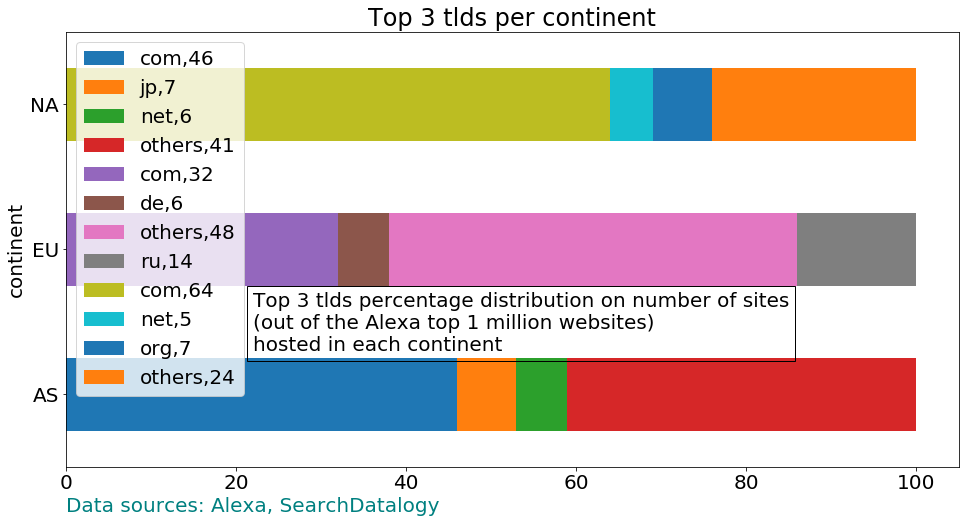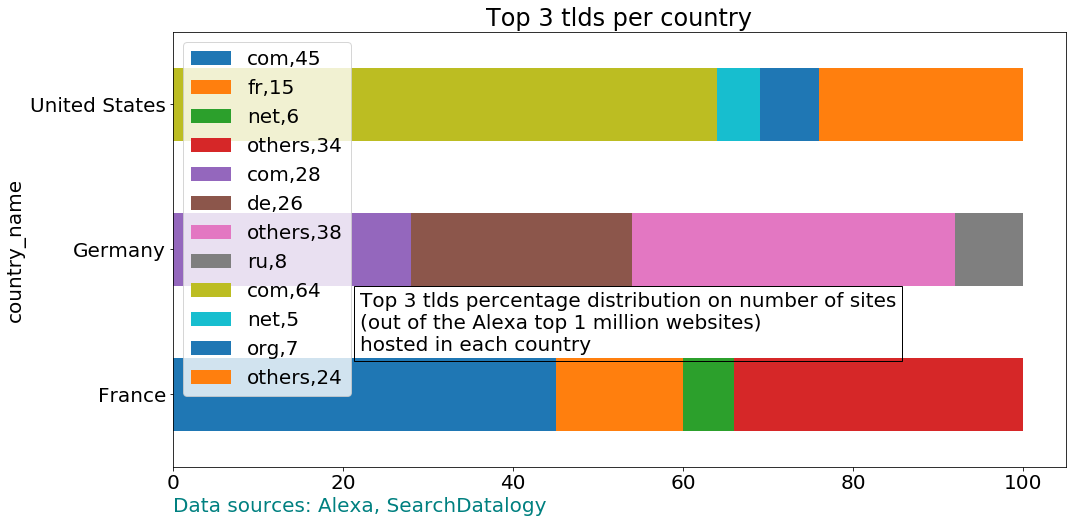 Thanks for taking time to read this post. I offer consulting, architecture and hands-on development services in web/digital to clients in Europe & North America. If you'd like to discuss how my offerings can help your business please contact me via LinkedIn
Have comments, questions or feedback about this article? Please do share them with us here.
If you like this article